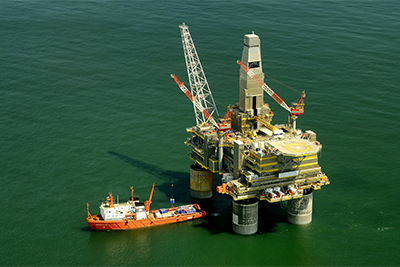 Comefri fans are recognized worldwide for their reliability in the aggressive conditions of the Marine HVAC market.
Our air moving equipment can be found on drilling rigs, production platforms, cruise ships, ferries, and cargo ships.
We offer a number of features to meet the specific needs of this field: stainless steel or hot dip galvanized steel construction, special executions for extended durability, spark resistant construction for potentially explosive atmosphere according to ATEX, AMCA, ABS and DNV.
Water-tight electrical connections to withstand corrosive environments, and Marine heavy duty electric motors for both above deck and below-deck installation.
Application sectors:
AHUs for Living Quarters
Offshore / Onshore Ventilation Systems
Battery room exhaust
Fan types
TZAF FF
Double Inlet Centrifugal Fans With Airfoil Blades And ForeFinger Device (FF)
V max
310.000 m&sup3/h
Pt max
4.000 Pa
Pw max
160 kW
Size
315 - 1400
NTHZ
Double Inlet Centrifugal Fans With Backward Curved Blades And ForeFinger Device (FF)
V max
300.000 m&sup3/h
Pt max
3.700 Pa
Pw max
160 kW
Size
315 - 1400
THLZ FF
Double Inlet Centrifugal Fans With Glass Reinforced Polyamide Wheel And ForeFinger Device (FF)
V max
23.000 m&sup3/h
Pt max
3.400 Pa
Pw max
8 kW
Size
180 - 450
TLE
Single Inlet Centrifugal Fans With Forward Curved Blades
V max
75.000 m&sup3/h
Pt max
2.400 Pa
Pw max
30 kW
Size
200 - 1000
THLE
Single Inlet Centrifugal Fans With Backward Curved Blades Steel Wheel Or With Glass Reinforced Polyamide Wheel
V max
65.000 m&sup3/h
Pt max
3.200 Pa
Pw max
35 kW
Size
200 - 1000
NTHE
Single Inlet Centrifugal Fans With Backward Curved Blades
V max
75.000 m&sup3/h
Pt max
2.800 Pa
Pw max
35 kW
Size
400 - 1000
TEAF
Single Inlet Centrifugal Fans With Airfoil Blades
V max
85.000 m&sup3/h
Pt max
2.700 Pa
Pw max
35 kW
Size
400 - 1000
NPL - NPL ALU
Plenum Fans With High Efficiency Steel Or Aluminium Wheels With Backward Curved Blades
V max
135.000 m&sup3/h
Ps max
2.800 Pa
Pw max
70 kW
Size
200 - 1400
NPA - NPA ALU
Plenum Fans With High Efficiency Steel Or Aluminium Wheels With Airfoil Blades
V max
220.000 m&sup3/h
Ps max
3.100 Pa
Pw max
118 kW
Size
250 - 1600
BCE
Single Inlet Industrial Fans With Backward Curved - 400 °C 2H
V max
250.000 m&sup3/h
Pt max
8.000 Pa
Pw max
290 kW
Size
400 - 1600
BAFE
Single Inlet Industrial Fans With Airfoil Blades - 400 °C 2H
V max
250.000 m&sup3/h
Pt max
3.500 Pa
Pw max
290 kW
Size
400 - 1600
KHLE
Single Inlet Centrifugal Fans With Backward Curved Blades And Welded Housing
V max
52.000 m&sup3/h
Pt max
3.000 Pa
Pw max
30 kW
Size
200 - 1000
MHZ
Double Inlet, heavy dutyFans With Backward Curved Blades With Welded Single Piece Housing
V max
160.000 m&sup3/h
Pt max
4.000 Pa
Pw max
75 kW
Size
315 - 1000
MAZ
Double Inlet, heavy duty Fans With Airfoil Blades With Welded Single Piece Housing
V max
160.000 m&sup3/h
Pt max
4.000 Pa
Pw max
75 kW
Size
315 - 1000