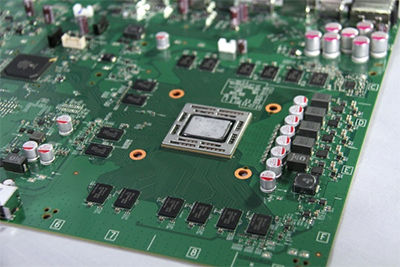 A wide variety of industries, medical facilities and institutions require ultra clean environments for production of specialty products and equipment, and for R&D.
These facilities demand high filtration and positive pressures inside the clean room space to control the process and limit potential contamination.
Other requirements typically include variable air volume, high efficient air moving equipment, low noise, and ultra-low vibration levels from the mechanical equipment.
Comefri has its own range of SISW, DIDW and plenum fans to match such stringent requirement.
Application sectors:
MAU units for microprocessor industry
Datacenters AC
Pharma laboratories
Hospital Operating Rooms
Environmental Chambers
R&D Labs
Fan types
TZAF FF
Double Inlet Centrifugal Fans With Airfoil Blades And ForeFinger Device (FF)
V max
310.000 m&sup3/h
Pt max
4.000 Pa
Pw max
160 kW
Size
315 - 1400
NTHZ
Double Inlet Centrifugal Fans With Backward Curved Blades And ForeFinger Device (FF)
V max
300.000 m&sup3/h
Pt max
3.700 Pa
Pw max
160 kW
Size
315 - 1400
THLZ FF
Double Inlet Centrifugal Fans With Glass Reinforced Polyamide Wheel And ForeFinger Device (FF)
V max= 23.000 m&sup3/h
Pt max
3.400 Pa
Pw max
8 kW
Size
180 - 450
NPL - NPL ALU
Plenum Fans With High Efficiency Steel Or Aluminium Wheels With Backward Curved Blades
V max
135.000 m&sup3/h
Ps max
2.800 Pa
Pw max
70 kW
Size
200 - 1400
NPA - NPA ALU
Plenum Fans With High Efficiency Steel Or Aluminium Wheels With Airfoil Blades
V max
220.000 m&sup3/h
Ps max
3.100 Pa
Pw max
118 kW
Size
250 - 1600
TE
Plenum Fans With High Efficiency Polyamide Wheels With Backward Curved Blades
V max
12.000 m&sup3/h
Ps max
1.700 Pa
Pw max
4,5 kW
Size
180 - 450
MHZ
Double Inlet, heavy duty Fans With Backward Curved With Welded Single Piece Housing
V max
160.000 m&sup3/h
Pt max
4.000 Pa
Pw max
75 kW
Size
315 - 1000
MAZ
Double Inlet, heavy duty Fans With Airfoil Blades With Welded Single Piece Housing
V max
160.000 m&sup3/h
Pt max
4.000 Pa
Pw max
75 kW
Size
315 - 1000
BAFE
Single Inlet Industrial Fans With Airfoil Blades - 400 °C 2H
V max
250.000 m&sup3/h
Pt max
3.500 Pa
Pw max
290 kW
Size
400 - 1600
BCZ
Double Inlet Industrial Fans With Backward Curved With Horizontal Split Welded Housing
V max
500.000 m&sup3/h
Pt max
3.500 Pa
Pw max
315 kW
Size
1120 - 2000
BZAF
Double Inlet Industrial Fans With Airfoil Blades With Horizontal Split Welded Housing
V max
500.000 m&sup3/h
Pt max
3.500 Pa
Pw max
315 kW
Size
1120 - 1600